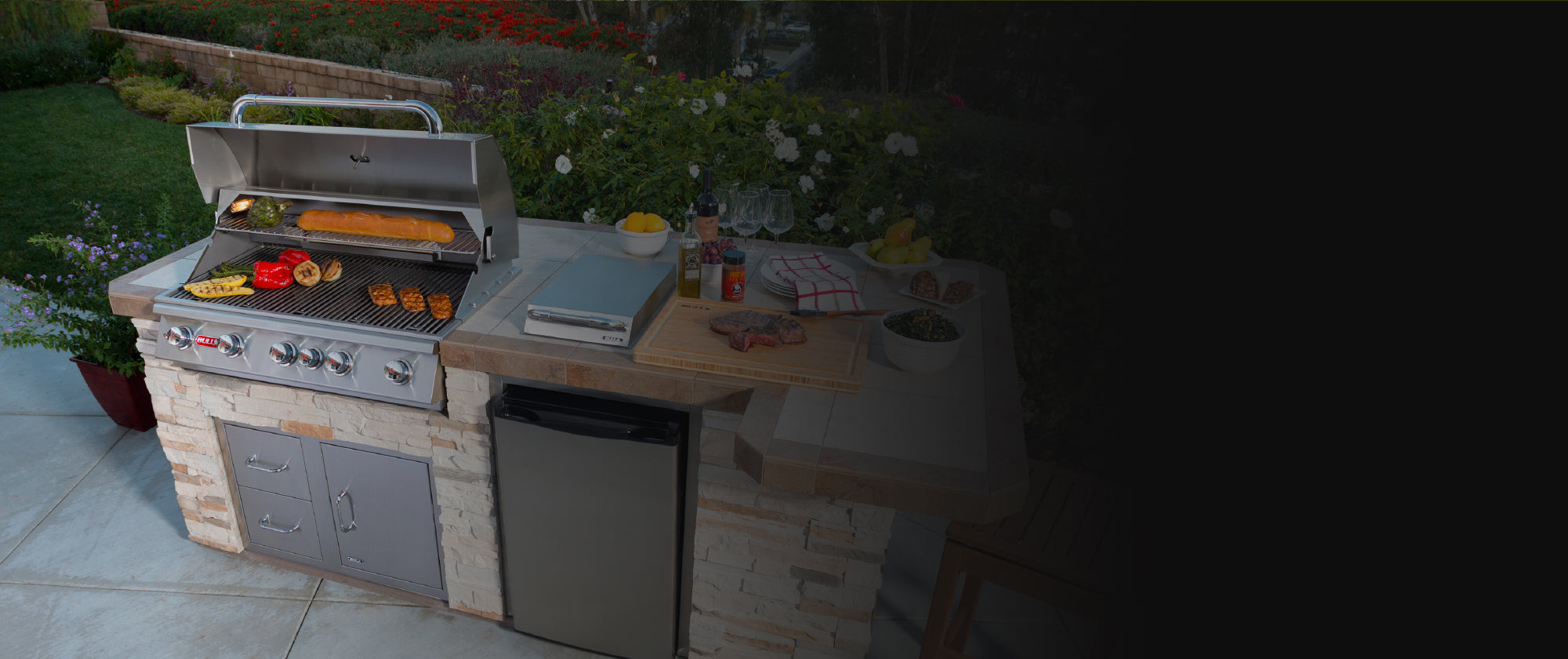 BUILD YOUR DREAM SPACE
With Options including Grills Fridges, Side Burners, Cupboards and so much more.
GRILLS
Finally, a grill that cooks evenly!
This grill gets very hot on high! I have not found any spot on the grill where it does not cook evenly, except perhaps an inch from the edges. The drip pan is the full length of the grill and very easy to slide out and clean... I agree with the other reviews, this is the last grill you will ever buy.
Karen Lange on Sep 02, 2021
Happy Angus Owner
Michael Cooper on Aug 23, 2021 The grill gets to operating temperature quickly and maintains a hotter temperature than my old propane units, twice the BTUs. Sears burgers and steaks with ease.
Michael Cooper on Aug 23, 2021
Like New In Season 3
My 3 year old Angus cart looks and performs just as well as the fist year. We live right on the coast & the wind is always blowing moist salty air in off the ocean and I've not seen a hint of corrosion. Every screw and bolt is made of stainless.
Chris R on Aug 23, 2021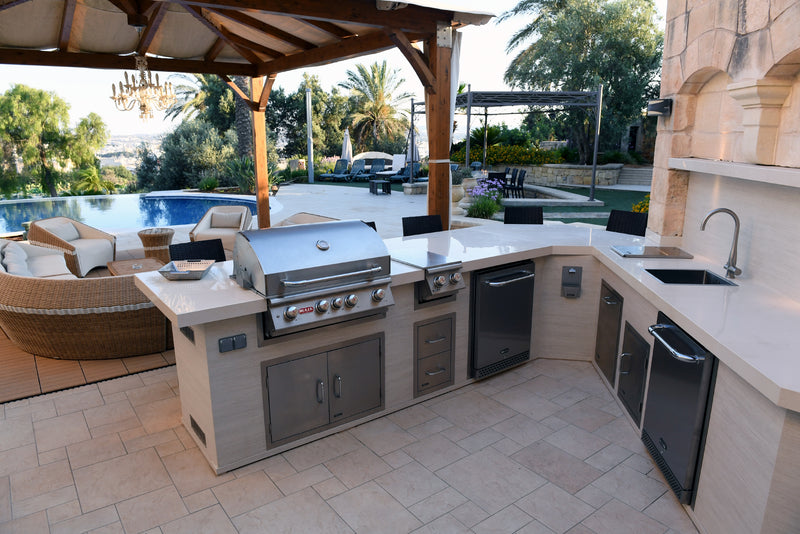 HOW TO SET UP THE PERFECT OUTDOOR SPACE
Our Grills Are Designed With Our Proprietary ReliaBull Even Heat Technology And Are Built To Last, With Lifetime Warranties On All Fireboxes, Cooking Grates, And Premium Cast Stainless Steel Burners. So why not set up your outdoor kitchen with our other components
SEE OUTDOOR KITCHEN COMPONENTS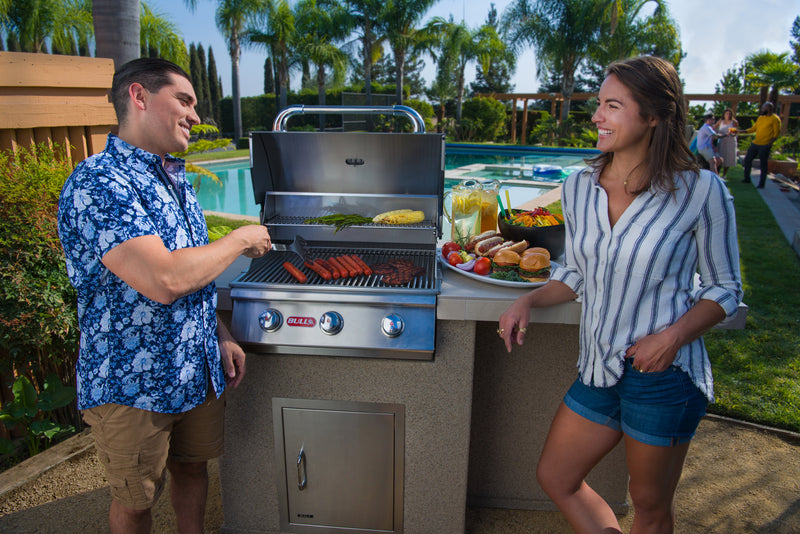 SUMMER BBQ ESSENTIALS
While you may have your BBQ al sorted out for Summer. there are a few other accessories that can make your grilling experience even better
SEE BBQ ACCESSORIES